"I congratulate Dr. C. B. Sharma and all the members of the team for doing yeoman service to the society and at the same time educating the masses particularly the student community, with an aim to make themselves, aware of the dangers arising out of the abuse of modern technology i.e. Artificial Intelligence, Digital and Virtual Banking and other dealings coupled with ever increasing motivators, some of whom are totally unqualified, fake and working in pseudo names misguiding the youth.
With the pace, spirit and the efficiency the team is working, I am confident that these services will go Globally in no time".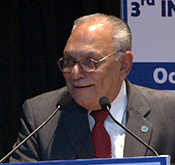 Former Judge Rajasthan High Court,
Patron & Former President, Association of Retd. Judges of Supreme Court & High Courts of India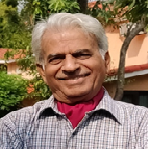 Former Chief Secretary, Rajasthan
"It is impossible to imagine a life today without being part of the cyber world. As an individual we depend on internet for banking, on-line shopping, social chats and for so many other things. Industrial and business organisations depend far more on information technology for practically all of their activities. All this exposes us to the risk of misuse of our data and fraud by others. In this context, cyber security assumes great significance. I am glad that DR CBS Cyber Security Services LLP is one of the pioneer organization in advising about security risks and suggesting remedies for meeting such threats. They have created cyber security awareness, trained personnel, audited reputed firms for security risks and suggested measures to keep data safe and secure. Several international webinars have been organized by them for promoting cyber security. It is very creditable that in a short time they have acquired an enviable reputation in their field of work. Their unmatched capabilities have led to their empanelment as an Information Security Auditing Organization by the Indian Computer Emergency Response Team of the Government of India. It is the first and only IT Security Auditing  organization in Rajasthan to be so empanelled.
A large part of our population is unaware of the risks involved in the use of information technology. It is very commendable that DR CBS Cyber Security Services LLP through its sister concern DR CBS Cyber Foundation is also undertaking to provide guidance to boys and free of charge to girls and senior citizens on safe use of computers, laptops, tablets, mobile and smart phones etc.
I wish all success to the entire team of DR CBS Cyber Security Services LLP  in their efforts".
"My heartiest congratulation to all the team member's of DR CBS Cyber Security Services LLP for achieving the privilege of becoming the first and Only CERT-In empanelled IT Security Auditing Organisation in Rajasthan. However considering the zeal and sincerity of team CBS security and the able and dedicated leadership of Dr. CB Sharma, it came as no surprise to me this and all the achievements so far, are more than well deserved and well learned.
I wish the organisation the best for its future endeavours and i am confident that it will scale even greater height of success".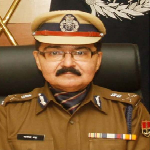 - Dr. Manoj Bhatt IPS (R.)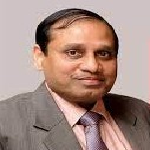 Chairman & Managing Director
Siyaram Silk Mills Ltd., Mumbai
"We congratulate DR CBS Cyber Security LLP on being empanelled as certified security auditors by CERT-In. We are happy to be associated with them for the past three years & we acknowledge their valued contribution in ensuring IT security in our organization. We wish them all the best in their endeavours".
"We have been associated with Dr. CB Sharma and his company DR CBS Cyber Security Services LLP since last two years. They offer a very wide range of cyber security services. They have highly trained and well-informed professionals in their team. They helped us protect our cyber assets from a range of threats. Their audits are meticulous and post-audit suggestions are very helpful. We wish them success in their endeavors".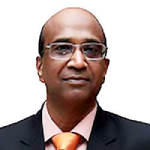 CEO,
Strata Geosystems (India) Pvt. Ltd., Mumbai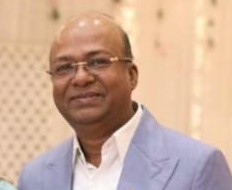 Director,
Siyaram Silk Mills Ltd., Mumbai
"DR CBS Cyber Security LLP has been associated with M/s Siyaram Silk Mills Ltd., as its IT security auditors for the past three years & their services in this area are exemplary. The approach followed by them in adhering to the established guidelines, employing trained & qualified personnel & ensuring complete coverage has helped us in ensuring compliance to various legal requirements & maintaining security of our precious data. We congratulate them for being CERT-In empaneled auditors & we are sure they will achieve many more important milestones in coming years. We wish them all the best".